The persecution of Christians in the Middle East is accelerating and the World media is not paying attention. Christian minorities in the Islamic world are today experiencing dangers that were before unthinkable due to the growth in Islamic militancy against them.
 Jerusalem, Dec.21 DP.net).– Christians in the Middle East are reportedly fleeing the region as persecution against the faith continues. According to the Union of Catholic Asian News, Christians in Iraq, Syria, Lebanon, and Palestine, the cradle of the Abrahamic faith, are increasingly experiencing kidnappings, imprisonments, discrimination, and even murder. 
The article said that before this, the Christians were working to create peace between the Shia and Sunni Muslims. They also provided schools and social services that served people, regardless of their faith.
According to the article, the Christian population is now less than 4% of the region, a stark contrast to the 20% of last century.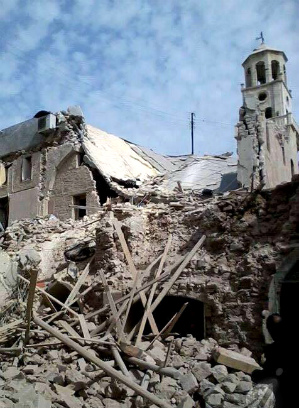 There are currently just about 300,000 Christians in Syria, according to reports. There were 1.5 million Christians in the country in 2011. The Christians are under threat from various Islamic extremist groups that harass and persecute them. They are forbiden from practicing their faith.
Read more ...